WE NOW USE REVERB FOR ALL ONLINE SALES. SHOP OUR STORES - ILLINOIS REVERB

:

HERE

FORK'S REVERB: HERE. Maxwell shop hours and locations: HERE

.
SEE OUR REVERB STORE FOR ITEMS WE HAVE FOR SALE. CLICK

HERE

.
Here we go!
- INCOMING 12/7! Ultra rare Camco Oaklawn! Likely the finest known example. 1 owner. 8x12, 9x13,14x14,14x18, 5.5x14 COB and all stands and pedals. Museum Quality. Sneek peek

HERE

.
- Ultra rare! Rogers PINK STRATA! 12/13/16/20. Great color and condition! See it

HERE

.
- ZILDJIAN 400TH ANNIVERSARY 6.5x14 Snare Drum available for pre-order. Contact Steve at vintagedrums@aol.com. See details

HERE

.
- New! Maxwell Drums IL, in conjunction with Cathy Rich, announces the Buddy Rich Craviotto Commemorative Snare Drum. Check out all the details

HERE

.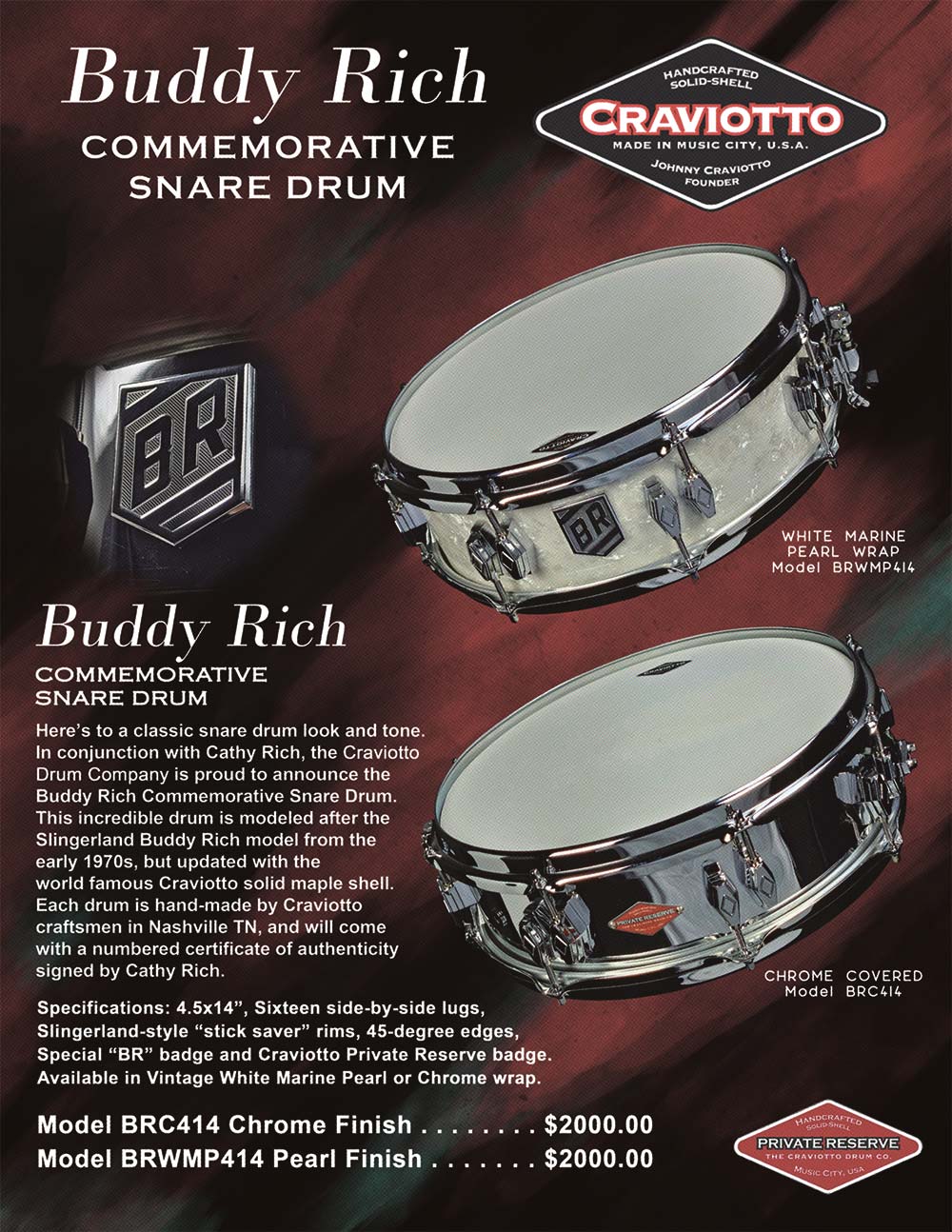 - Just in! Incredible and rare. Craviotto Timeless Timber Birdseye Maple 5.5x14. Drum #64 from 1999. NOS condition with many cool accessories. See the details

HERE

.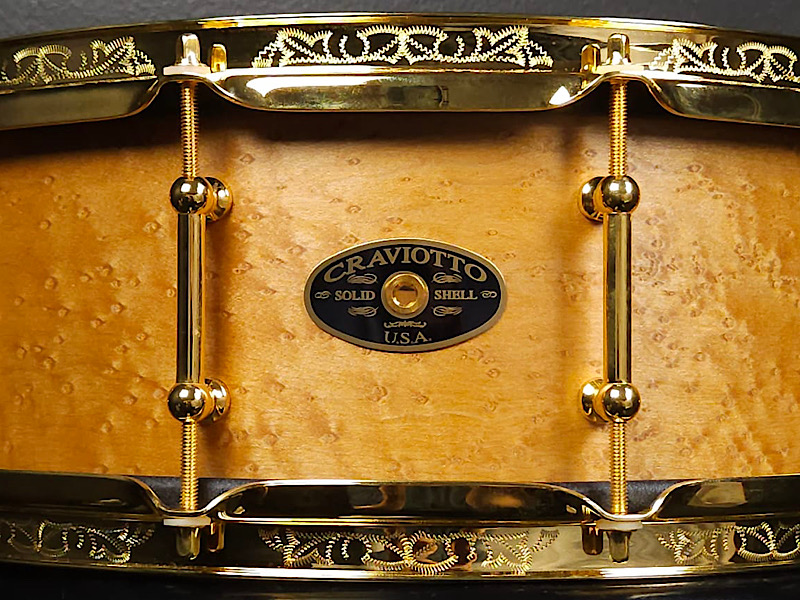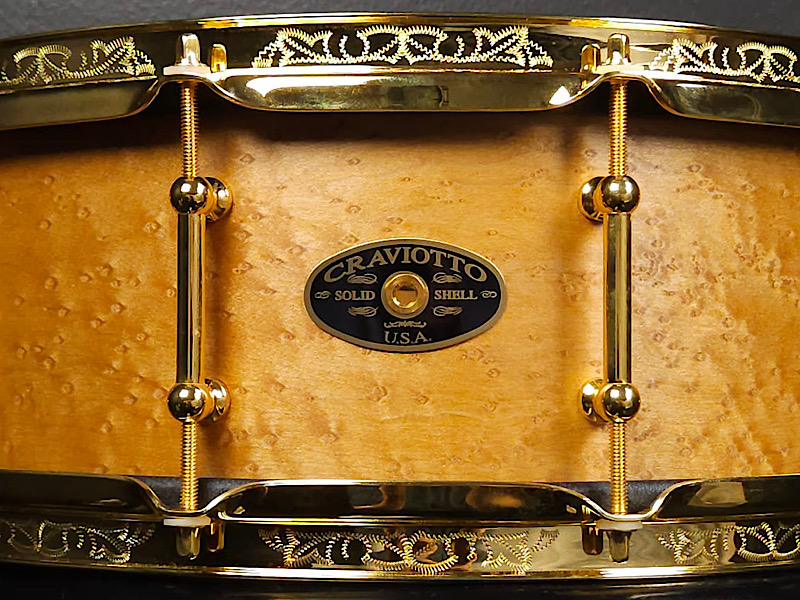 - Stunningly beautiful and complete 1946 Slingerland Radio King drum set. WMP 9x13, 16x1`6, 14x26!!, 7x14 solid shell Radio King snare, plus all stands, cymbals, cowbell, wood block, original calf heads also included, and matching bongos! True time capsule one owner kit bought new in 1946 and never gigged. A good friend of mine purchased it from the original owner and just used it for two gigs to "let the shells sing". See it

HERE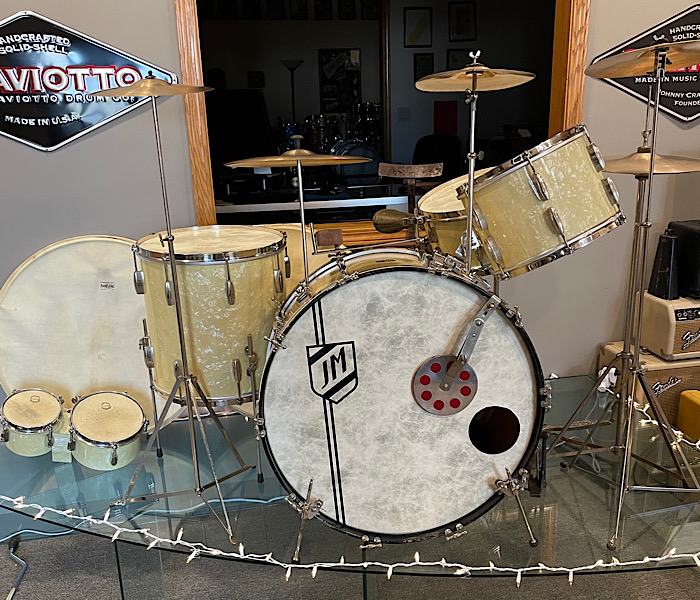 - The rarest of the rare! Ludwig 20s era Black Beauty owned by Papa Jo Jones!!! Available! Contact Steve at vintagedrums@aol.com. See it

HERE

.
- Immaculate, "brand new condition" Gretsch rosewood gloss lacquer. Truly stunning set 8x10, 9x12, 14x14, 16x16, 16x22, 5.5x14. Grab this now, because Gretsch is running 11 months on new orders in gloss lacquer. See it

HERE

.
- Our IL store expansion is done and we have started moving in. This adds a huge new Craviotto showroom plus three other rooms of the rarest vintage and custom drums. Items include: Craviotto Timeless Timber snares, Private Reserve snares, Custom Shop and Builder's Choice, plus an array of the rarest Craviotto sets including serial #1, #2, and #1000, plus unique sets built specifically for my collection. We also have many snares and sets in stock and ready to purchase. More soon!
- Gretsch Jasper Shells! 2004. Bop kit 12/14/18, green sparkle. Killer set. Video too! See it

HERE

.
- Craviotto News: Steve Jr joins Craviotto. See the Craviotto News section

HERE

.
- Big fun here: Gretsch has just finished the color match for our exclusive Cameo Coral finish. The reproduction color is fashioned after this ultra rare 50s era finish and Paul Cooper and his team used the snare from my original mint set to match the color. These will be available in several different confirgurations. More soon!