WE NOW USE REVERB FOR ALL ONLINE SALES. SHOP ALL THREE STORES - ILLINOIS REVERB

:

HERE NYC REVERB

:

HERE

FORK'S REVERB: HERE. Maxwell shop hours and locations: HERE

. Fork's is back open. NY and Illinois still TBD but operating online.



Only a few items left from the "Chicago Collection" Enjoy! See the listings on the left side of the main page. If you see one you like, send your offer to me at vintagedrums@aol.com: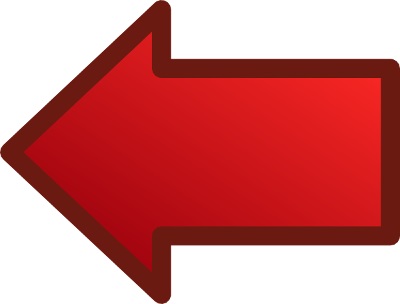 JUST IN:
- 6/1/24: Check our IL Reverb store for more kits and cymbals listed. HERE.
Our exclusive Glacier Blue Ludwig Classic Maple kits are in stock! 12/14/20, 13/16/22 and 12/14/12x18 "Jazzette"size bass drum. Matching snares in stock also. And we have 3 of our Ludwig Classic Maple Rose Marine pearl kits in 13/16/22/6.5 and 3 sets in 12/14/20/5x14. Purchase with or without the snare. On our Reverb store.
- EXCLUSIVE for us from Zildian. 21" mini cup and 21" flat rides designed by Steve and made only for our shops. We have 25 mini cup in stock now in the range of 2008-2180 grams. The flat rides arrive next week. Will be on Reverb soon. Contact Steve at vintagedrums@aol.com for more info. $325 ea.
- Sonor Prolite Nussbaum finish 13/14 rack toms, 16 floor and 15x22 BD. Specially made kit for drummer Trey Gray (Reba McIntire, Brooks & Dunn). The special 15" depth is much more versatile than the typical 17.5'. Mint kit. Pics and listing soon.
- Ludwig Classic Maple 12/14/20 sky blue pearl; 12/14/18 gold sparkle, and 12/14/18 and 12/14/20 in Ludwig's new Burgundy Marine pearl (matching snare available too). On our Reverb store.
- Two new 5x14 Ludwig Black Beauty snares, two of the 6.5x14s, and six LM402B 6.5x14 Supra. On our Reverb store.
ILLINOIS REVERB STORE: HERE.
Vintage items just in
: More coming soon!

- Not one, but two 60s era Ludwig Oyster Blue sets. 13/16/22 and 12/14/20. Being cleaned up now. Contact Steve at vintagedrums@aol.com for info.
- Absolutely incredible 20s era Ludwig brass shell Super Sensitive 5x14 snare drum. Complete with both strainers and wires, and in superb shape.
- A VERY special Craviotto snare drum:

5.5x14 Birdseye maple #

18 of 125 from Johnny's first birdseye run, signed and dated 2004.
- TONS of cymbal listings, both new and vintage. See them all HERE

"Chicago Collection": Amazing and exceedingly rare. Late 60s Ludwig 8x12, 14x14, 14x20 Psych Red with rail mount tom holder. HERE.
Louie Bellson's Rogers WMP Drum Set and his wood Dynasonic snare drum!

HERE.
Private Auction
The "Chicago Collection". Amazing collection with items to be available soon. Sample HERE. See some of the listings Craviotto NOS HERE. Craviotto NOS HERE. Gretsch 40s era 13/16/24 with 6.5x14 Gretsch Gladstone snare: HERE. Craviotto Birdseye PR Bop Kit PICS TBD HERE. Rogers Mardi Gras. The most complete set known and also includes matching wood dyna!!! HERE. Ludwig Psych Red 60s 13/16/22 with original rail. Great color match. HERE.
3/13: MORE FROM THE "CHICAGO COLLECTION"

:
Ludwig WMP late 60s. 13/13/16/22/22 original heads! Also a 10x14. Details soon: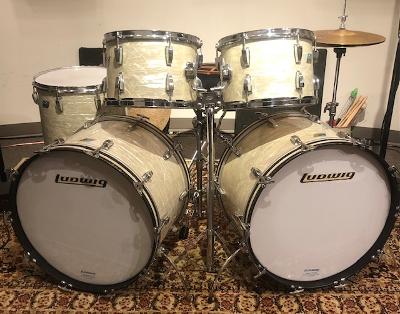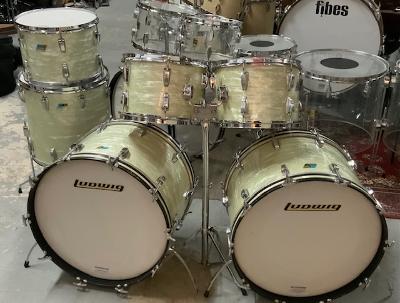 LUDWIG PSYCH RED 12/14/20 with rail! Also matches the 13/16/22 we have! Details soon: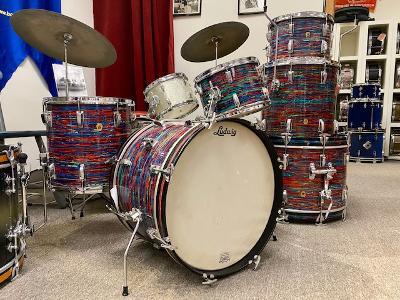 Cool stuff just in, contact Steve at vintagedrums@aol.com:
1

. Ludwig "Black Cat" 13/16/24/6.5 Ltd Ed Legacy Mahogany with wood hoops! HERE.

2

. Brand new Gretsch USA Custom one-off in beautiful Pewter Sparkle. HERE. 3. Gretsch Broadkaster 12/14/20 satin copper mist! HERE. 4. Sonor 60s era! Two cool sets, both red sparkle: 12/16/20 HERE. 13/16/22 HERE. 5. Ludwig Mod Orange 13/16/22 with RAIL tom holder and free brass Ludwig Heirloom snare! HERE. 6. MUSEUM PIECE: Insanely clean 60s Trixon in ultra rare GOLD CROCO. 9x13, 16x16, 14x20, 5x14.

HERE

. Sneek peek: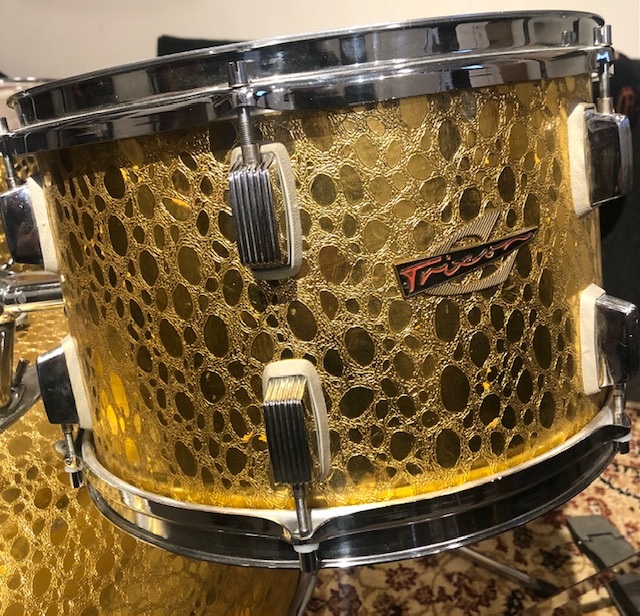 Gretsch 135th Anniversary engraved snare drum. The last one off the production line. New Old Stock: HERE.
Incredible mint Trixon 60s kit 13/16/20/4.5x14. Buy it HERE.
Gretsch USA Custom Red Marine Pearl 12/14/20/5.5 vintage build. But it

HERE

.
The story of the Rogers wood Dynasonic snare drum reissue with pics of the prototypes and the first two drums! HERE.
1/6/21: Chad Crowmwell rejoins Craviotto as Artist and VP, Artist Relations: HERE.
1/3/21: SONOR! We have a huge shipment of Sonor drums. SQ2, SQ1, and Vintage series.12 pallets of drums arrived in our IL store on 12/21. See some pics HERE. Also, we have 9 kits (SQ2, SQ1 and Vintage) that just arrived at our Fork's Drum Closet shop in Nashville. We will be your go-to source in Nashville, the Midwest, and the NYC area for this entire line. SPECIAL TREAT: Our Chicagoland store will have on display Jack DeJohnette's famous black Sonor kit with copper hardware that has a two page long discography! Stay tuned!!!
1/3/21: IT'S HERE! Diamond by Craviotto. Proprietary maple ply shell drums designed by Sam Bacco and built in the USA at the Craviotto workshop in Nashville, TN. All details and photos are HERE.

1/3/21:
NEW! SHOWROOM HIGHLIGHTS

. Starting with Steve's 14 piece Slingerland copper set! HERE.
We have
28 unique Gretsch kits

coming in! Finishes you can't get anywhere else! See them and pre-order HERE.
Ludwig Classic Maple Rose Marine pearl in stock now! See all of our in-stock sets on our Reverb site: HERE.
2/6/21: How about some links to fun videos? Here we go:
Steve playing his Fibes 8x12, 14x14, 12x18 acrylic prototype kit: https://youtu.be/RG5fqnSPM3E
Steve playing the Gretsch Catalina Special Edition bop kit: https://youtu.be/q-__bfZWVKE
Incredible Rogers 60s double bass kit 12/13/16 with 14x22 and 14x20 and matching 5x14 Poweretone. HERE.
Steve playing his personal 60s Rogers kit 13/16/16/22/5x14 matching wood Dyna. HERE.
Steve introduces the Maxwell 2-in-1 drum key/hex wrench. HERE.
Our podcast where Steve talks about the Fibes Drum Company. HERE.
Steve's podcast talking about the Rogers Drum Company catalogs. HERE.
9/30: The BEST value in a low-cost bop kit by far!!!!! $899!!!! Grestch Catalina SE maple/walnut hybrid with wood hoops. Back before these were introduced to the public I was able to play these kits. I was 100% blown away by the sound and the quality. Visually, the kit is stunning and unless you knew if was a low-priced kit you'd think it was a $2500 set at least. Sonically it is fantastic. The maple/walnut shell within 30 degree edges is warm and articulate, and the wood hoops create what I call a more "organic" and "airy" sound. Then, there is the extra benefit of the wood hoops making each drum significantly lighter in weight. They are a breeze to move around. I can easily say that I would take this bop kit to ANY jazz gig and be proud to play it, and I don't say things like this lightly. The purity of the tone with these shells and the wood hoops means that this set will record beautifully as well. At this price point the set is a must-have. Very limited quantities and these will no longer be made after the current stock is gone. Do yourself a favor and grab one. See it HERE.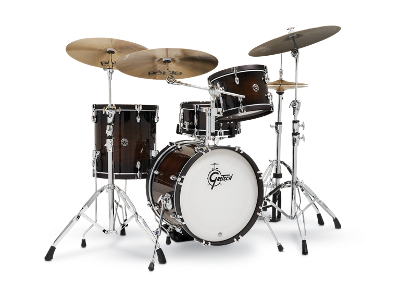 2/6/21: HERE IN IL: INCREDIBLE CAMCO OAKLAWN 12/12/16/22/22/5x14 ONE OWNER! All stands and pedals, rare 3D MOIRE!! Just like the catalog kit but ours has two 22s. Pics and video soon!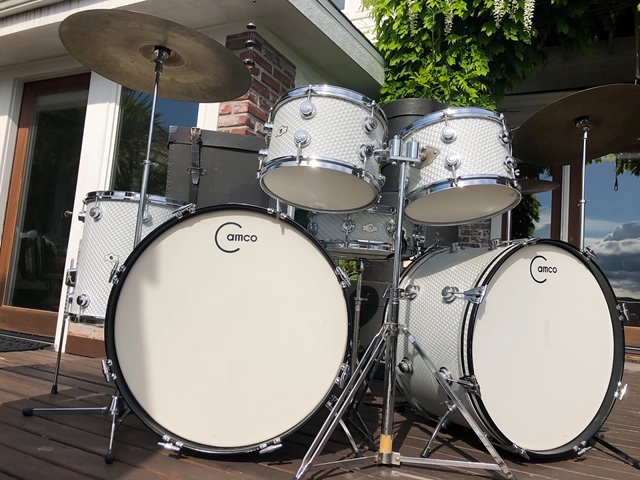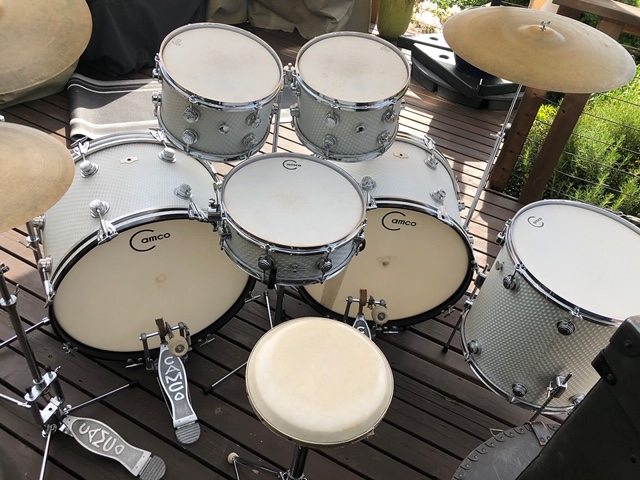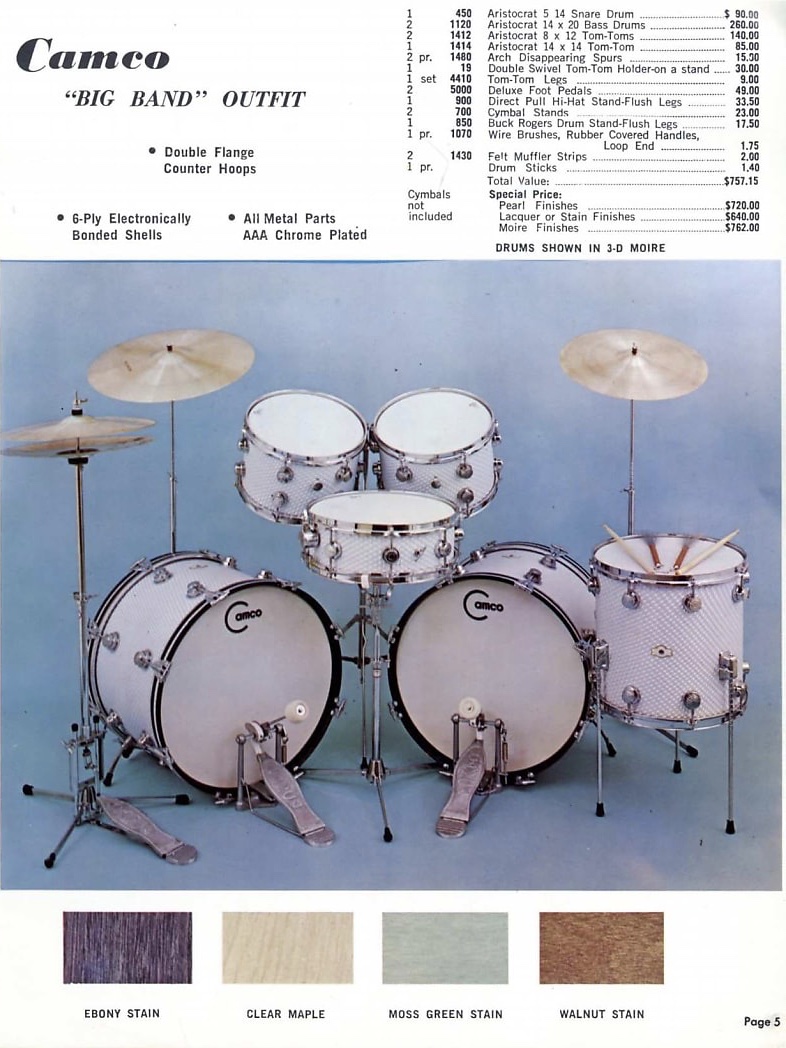 It's BACK! Our proprietary

Rose Marine Pearl

! Our exclusive Ludwig finish is available to order now. (Just like the vintage "lavender pearl" that Ludwig used to offer in the 30s and 40s). Stock has been selling fast. Right now I am down to one kit 13/16/22, but we can order one for you. And, we can also do Legacy Maple and Legacy Mahogany! Limited quantities so contact Steve now for pricing (vintagedrums@aol.com).
See the 13/16/22 kit HERE.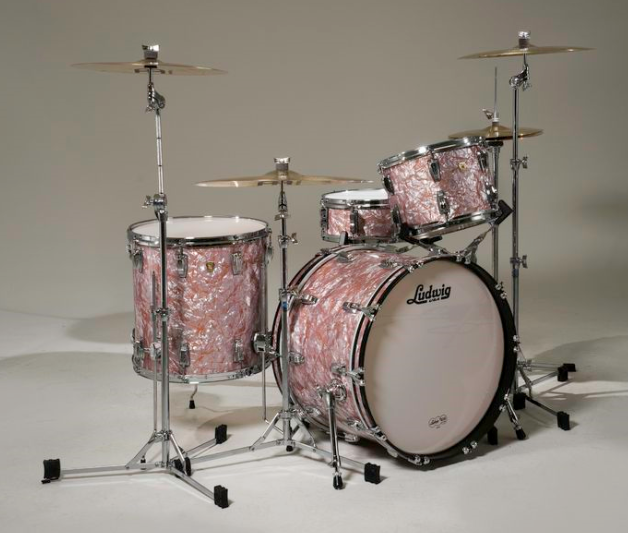 7/23/20:
NEWS!

COMING TO THE IL STORE, the Curated Vintage Collection, Added even more sneek peak pics on 5/8

: HERE. Steve will be writing a monthly column for Modern Drummer magazine. Details HERE.
WORKING FROM HOME? HAVE EXTRA TIME? BUY FROM US ONLINE!

Here's one for you:

Ludwig Legacy Mahogany Jazzette in Aged Onyx 8x12, 14x14, 14x18. Special deal: HERE.
7/21/20:
MORE AUDIO SLIDESHOWS ADDED TODAY PLUS "STEVE'S SESSIONS" #3 "FINGER CONTROL".

OUR PODCAST SERIES IS BACK! LOADS OF NEW EPISODES! For info and link click HERE. These are up on YouTube with video, as well as on audio podcast with Apple, Podbean, Podbay and Spotify. More to come!
7/21/20: Incredible Ludwig 5x14 SOLID SHELL 30s era WMP snare drum One of the best I have ever played. Collector piece or fine player! Text Steve at 630-865-6849.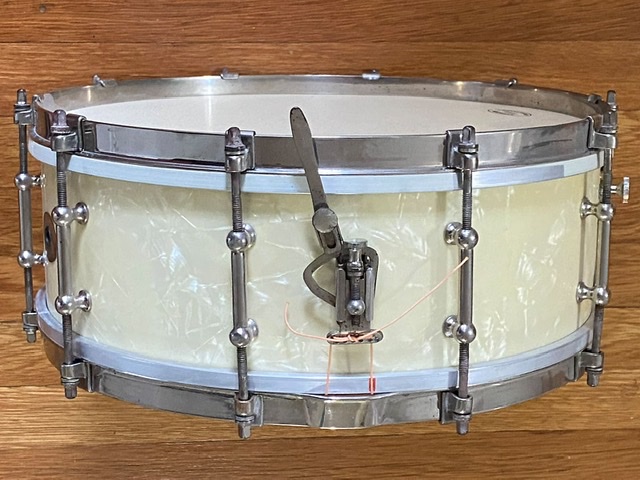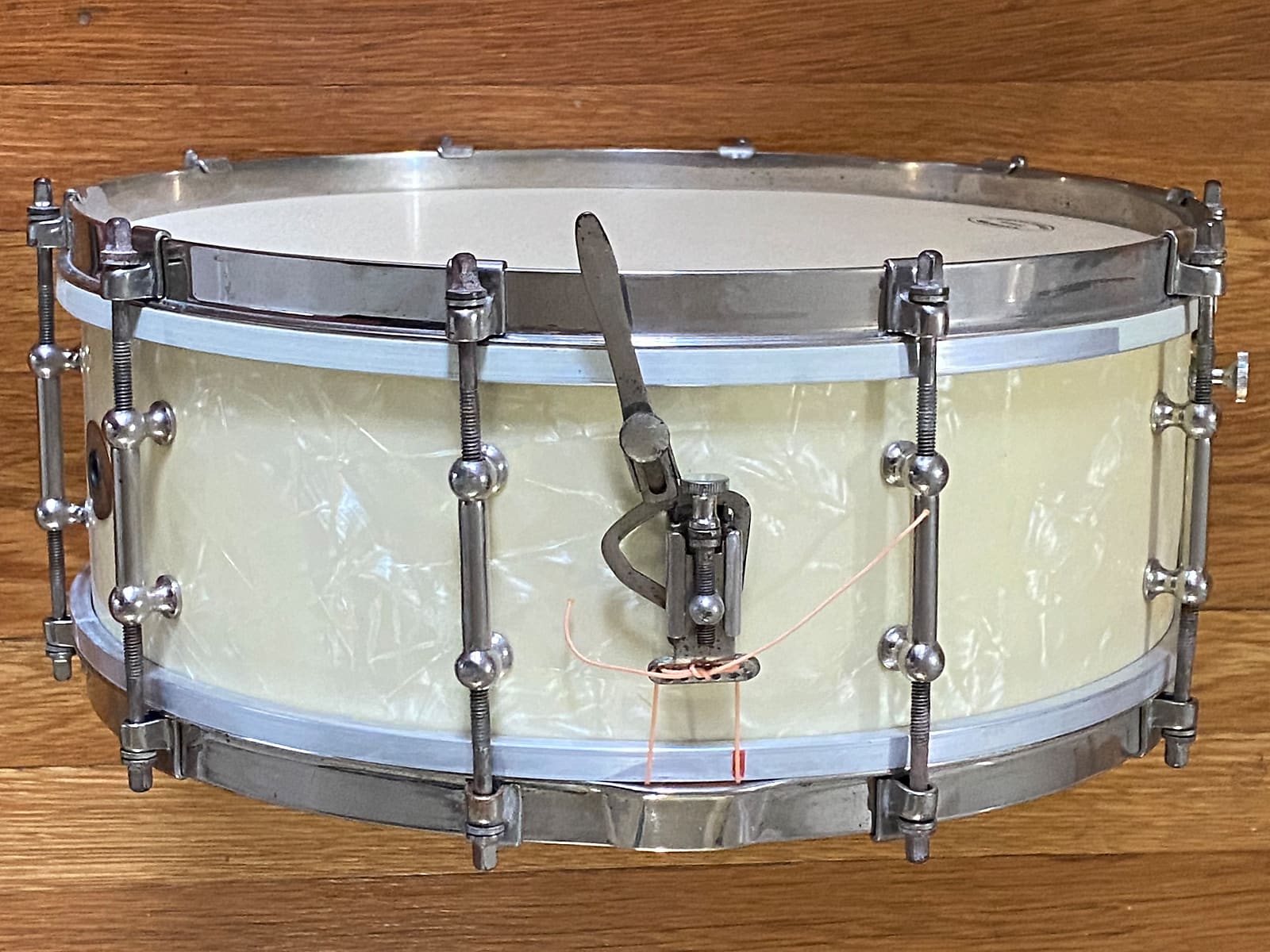 Steve's audio/slideshow of Ludwig LM402 Supraphonic 6.5x14 snare drums. Two identical drums, one tuned low and one tuned high. This gives you a great sense for the versatility of this model. And, special pricing too! Buy them HERE.



See It's BACK! Our proprietary

Rose Marine Pearl

! Our exclusive Ludwig finish is available to order now. (Just like the vintage "lavender pearl" that Ludwig used to offer in the 30s and 40s). Four Classic Maple were ordered and they sold already. I have more on order as we speak. This finish is available to order in any other standard Classic Maple size. And, we can also do Legacy Maple and Legacy Mahogany! Limited quantities so contact Steve now for pricing and lead times.
See the kit (and see Steve's video) HERE. Contact Steve at vintagedrums@aol.com and I can help you.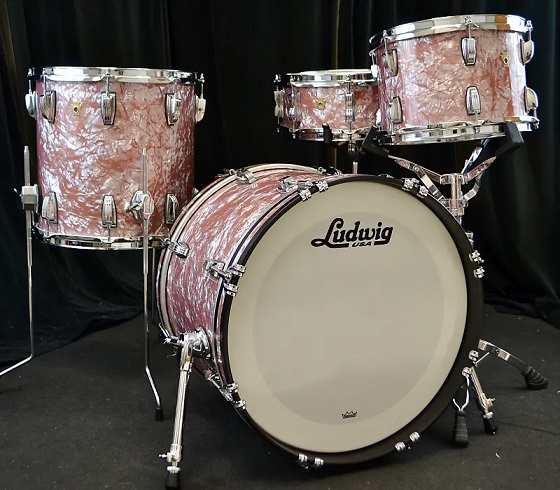 4/11/20: See the banner at left titled

Steve's Videos Craviotto

. This will cover lots of sets and snares we have had, and will be a great learning tool for different wood types and features such as different bearing edges etc. We'll also do this for Gretsch sets and cool vintage kits so that you can see and hear the differences.Also check out

Steve's Video Media Classroom

which has lots of past videos about products, vintage gear, past events and "around the shop". It's an archive of fun data for you to view at your leisure. Also check out

Steve's Drum Facts

, and

Steve's Tuning Tips

for more info.
4/11/20: ASBA drums are here! Hand made in France and truly incredible. Read about them and see our stock HERE.
SNEAK PEEK AT THE DRUM ART DISPLAY IN OUR IL. SHOP. Videos coming soon!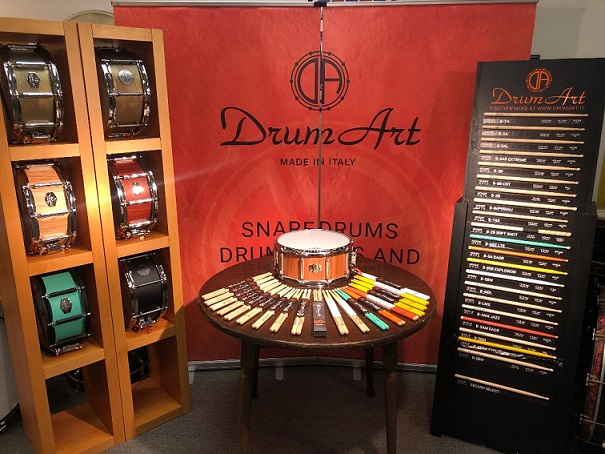 OUR CUSTOM STICKS ARE HERE: STX by Maxwell. "modern wood, vintage roots". The first of this new series is the SMBB. Get info and buy them

HERE

.





MORE GREAT NAMM DRUMS FROM DRUM ART ON THEIR WAY TO ME. SEE THEM HERE.
NAMM 2020! SEE MY VIDEO AND BUY THE INCREDIBLE NEW "FAT BOY" SNARE DRUM from Drum Art, Italy $699!:

HERE

.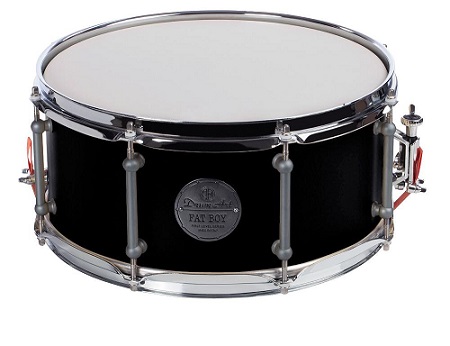 CHICAGO-LAND STORE UPDATE AND PHOTO TOUR: HERE. Steve's Website Status Updates: HERE. Steve's Travel Schedule: HERE. DW buys Slingerland from Gibson! See Steve's video HERE.
We're proud and honored to be the #

1 Gretsch dealer for 2019. This was presented to me at NAMM and will be proudly displayed in my office. Don Lombardi, Chris Lombardi, John Good, Fred Gretsch, Paul Cooper, Andrew and the entire DW/Gretsch team are like family to us. Can't think of better partners!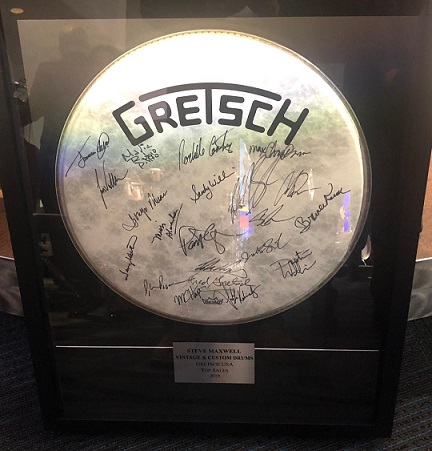 Gretsch USA Custom, Broadkaster and Brooklyn. A few of our in-stock kits in IL below

USA Custom Sat Wal 12/14/20/5.5 HERE. and Brooklyn Satin Maple 12/14/20/5x14 HERE.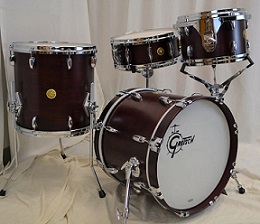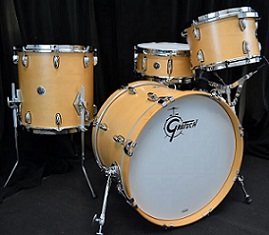 Brooklyn Creme Oyster 13/16/22/6.5x14 HERE.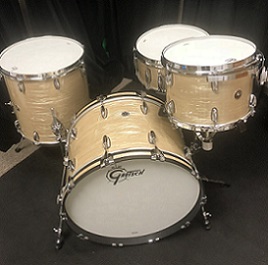 Ludwig 110th anniversary Diamond Flash Legacy Mahogany 13/16/22 and 6.5x14 available. Very limited. IN STOCK AND READY TO SHIP. See it on our Reverb page. HERE.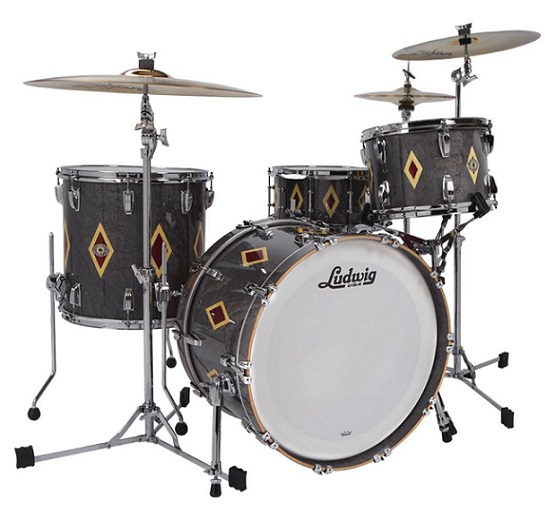 Gretsch one-off factory 3D Moire 8x12, 14x14, 12x16 BD! See it at our NY Reverb store HERE.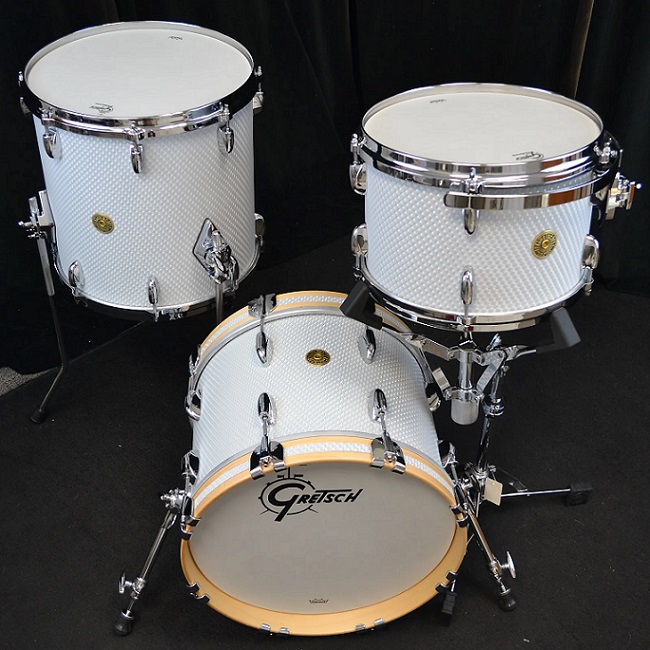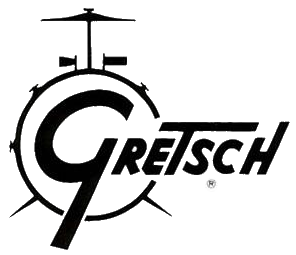 ALL GRETSCH SNARES AND SETS INCLUDING OUR USA CUSTOM, BROADKASTER, AND BROOKLYN SHELL BANK DRUMS. We have them IN STOCK, OVER 200 DRUMS. NO WAITING 22 WEEKS! See them on our Reverb stores: ILLINOIS: HERE. NYC: HERE. Fork's Drum Closet, Nashville: HERE. We are the largest dealer worldwide of USA-made Gretsch drums!

OUR VIDEO CHANNEL: HERE
See the latest on Steve's Drums Facts. We talk about the differences in shells, edges and sound quality of the 50s-70s USA drums. HERE.

NEW! Steve's Video Selections page. HERE.


NEWS
May 8, 2015: Our Maxwell Drums Nesting Kits reviewed in the June issue of Modern Drummer. Great review! See and buy the kits HERE. Or, call us at 212-730-8138 and place an order for one! READ THE MODERN DRUMMER MAXWELL NESTING KIT REVIEW HERE.

Latest Videos: Steve demos a wood dyna: HERE. Steve on Louie Bellson's kit: HERE. Steve on WFL vintage kit: HERE. Steve on new Ludwig Legacy Mahogany: HERE. Steve on new Premier bop kit: HERE. Steve on Craviotto Center Stage kit: HERE.
Jan 19th: EXCLUSIVE for us with Ludwig: Rose Marine Pearl!! See it HERE.


Anyone out there wondering if they should buy a Gretsch USA jazz kit? We'll settle that for you. Just click HERE.
9/17/13: Billy Gladstone drum set news!HERE.
VIDEO CHANNEL: See all of our videos here: youtube.com/stevemaxwelldrums We've got over 130 videos.
LATEST PRODUCTS: cymbals, drum sets, snares, all items ALL THINGS GRETSCH: sets, snares
ALL CRAVIOTTO: Here VINTAGE & NEW: sets, snares
SEE HOW WE SUPPORT MUSIC VENUES: Here
NEWS AND INFORMATION SECTION:
3/17/12: Now, Maxwell Drums brings you even MORE custom options for your Craviotto drum set! Click Here:
12/15/11: THIS IS INCREDIBLE! The rarest set I have ever seen! Far more rare than Top Hat and Cane. One of a kind, Leedy Autograph of the Stars over WMP! The only example ever to surface, and it is a 71 YR OLD FULL, COMPLETE KIT FROM THE ORIGINAL OWNER'S FAMILY. UNREAL! Click Here. And now we also have: One of Joe Morello's drum sets. Very cool and lots of history here. Click Here:
11/16/11: Another First From Craviotto: New lug style bop kit!! Click Here.
8/23/11: NEW! Craviotto "hybrid bearing edges" are here!! See our exclusive video of this great new innovation from Craviotto: Click Here.
NEWS! We have a new Video Program section of our site. It is managed through MaxWeb Productions, which is the video production division of our business. Our website is evolving into a mini media station and the new video section is a big part of the website evolution initiative. We'll have product specific videos, interviews, instructional videos, special interest and more. Check this section out frequently. Updates will be made often. Click Here.
LATEST PRODUCTS: Click Here Items are coming in FAST. Lots of vintage up here already, and LOTS more going in daily with some very cool recent additions!
EBAY auctions. Some special deals! Click Here
STEVE'S FEATURED PRODUCTS: Click Here
STEVE'S SPECIAL SALE ITEMS: Click Here
STEVE'S CELEBRITY AND ULTRA RARE DRUM GALLERY: Click Here
STEVE'S VINTAGE TIPS: Click Here
STEVE'S DEAL OF THE DAY: Click Here
MORE FUN STUFF BELOW:
Please always feel free to call Steve's cell directly at 630-865-6849 ANYTIME at all. We definitely want to communicate with you. The highest quality service is our hallmark, and we take this very seriously. Steve